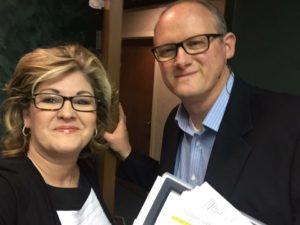 River of Life Christian Center is a non-denominational church located on Washington Avenue in Urbana, Ohio. On Easter Sunday 1993, Pastor Dan Leiker and his wife Tammy shared their first sermon as the new pastors of ROLCC. Through the blessings of God, over the years, our campus has grown. At the start of the millennium, we moved into our new building that now holds a sanctuary, coffee shop, children's classrooms and staff offices.
One of the greatest strengths of River of Life Christian Center is our "body". The people who make up our congregation have an unwavering loyalty to serve. The commitment they have made to serve the community has shown over the years, and has become a cornerstone of who we are as a church today.
We believe that it is important to receive the word, give the word, and live the word. We currently have services on Sunday mornings at 10:30 AM and Wednesday evening services at 7 PM. We hope to see you soon!