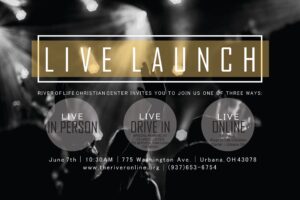 Live Service
Sunday, June 7th
10:30 am
3 ways to join us for church:
In-person: Join us at 10:30 AM at River Of Life, 775 Washington Ave. in Urbana

Drive-in style at church: Park in the first, large parking lot in the assigned parking area. Tune your FM dial to the appropriate station and listen to the services while in the parking lot.

Live stream: Join us through our public Facebook page, our Youtube channel or on our website to view the stream online from the comfort of your own home.
Please do what you are comfortable doing. If you have been ill or are running a higher-than-normal temperature, we ask that you stay home until you are well. Those who wish to see the church updates in-person but are not able to be around larger groups of people, please feel to come see the renovations after service.

Here are some details for those attending in-person:
We will maintain the suggested social distancing and have made adjustments to the parts of service that would normally require closer physical contact, such as during our giving time.

Those serving the congregation on Sunday have been asked to wear a mask, unless they are unable to do so.

The infant and toddler nurseries, as well as Kids Life, will not be in session. We will let you know when we are able to open those areas up.

If you would prefer to wear a mask, please do so.

Masks and hand sanitizer will be available.
We are so excited to finally be able to gather and worship together in-person! We cannot wait to see you!
We welcome you and thank you for sharing a few minutes visiting us through our home website.
Words that best describes The RIVER
We hope you will plan a visit and come join us for a service soon. We gather together every Sunday morning at 10:30 and every Wednesday evening at 7:00.
Wednesday evening will run from 7 to 8, with Sunday morning until noon.
We encourage everyone to arrive 10 minutes early to enjoy a warm cup of your favorite coffee and meet some new friends.
We have something for all ages. Children K – 5 grade will be dismissed following the worship time to have a great and fun time learning in KIDS Life
with Destiny, our Children's Minister.
The YAC (youth group) meets every Wednesday evening in the YAC (youth activity center)
at 7 with Coach Tray & Georgia Huntsman
.
Thank you again for visiting our web site. We are glad you are here.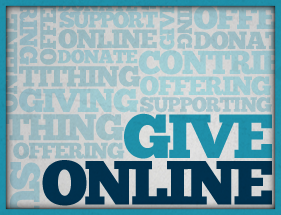 JOIN THE RIVER'S FACEBOOK PAGE
Service times: SUNDAY 10:30 AM – WEDNESDAY 7:00 PM
The YAC Youth Group every Wednesday at 7:00 PM
KIDS Life every service (K-5th grades)