We welcome you and thank you for sharing a few minutes visiting us through our home website.
Words that best describes The RIVER
We hope you will plan a visit and come join us for a service soon. We gather together every Sunday morning at 10:30 and every Wednesday evening at 7:00.
Wednesday evening will run from 7 to 8, with Sunday morning until noon.
We encourage everyone to arrive 10 minutes early to enjoy a warm cup of your favorite coffee and meet some new friends.
We have something for all ages. Children K – 5 grade will be dismissed following the worship time to have a great and fun time learning in KIDS Life
with Destiny, our Children's Minister.
The YAC (youth group) meets every Wednesday evening in the YAC (youth activity center)
at 7 with Coach Tray & Georgia Huntsman
.
Thank you again for visiting our web site. We are glad you are here.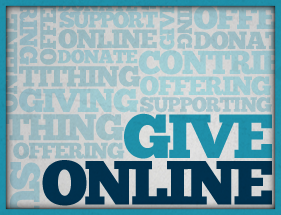 JOIN THE RIVER'S FACEBOOK PAGE
Service times: SUNDAY 10:30 AM – WEDNESDAY 7:00 PM
The YAC Youth Group every Wednesday at 7:00 PM
KIDS Life every service (K-5th grades)